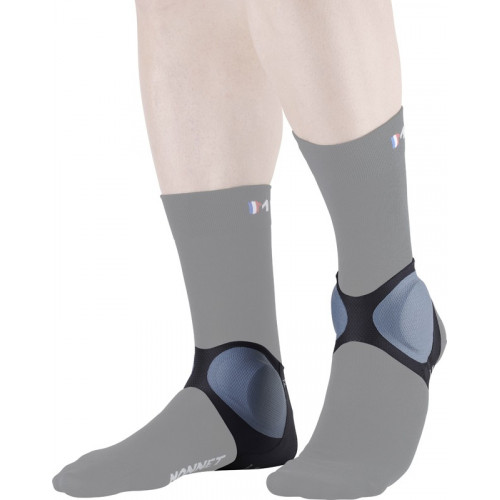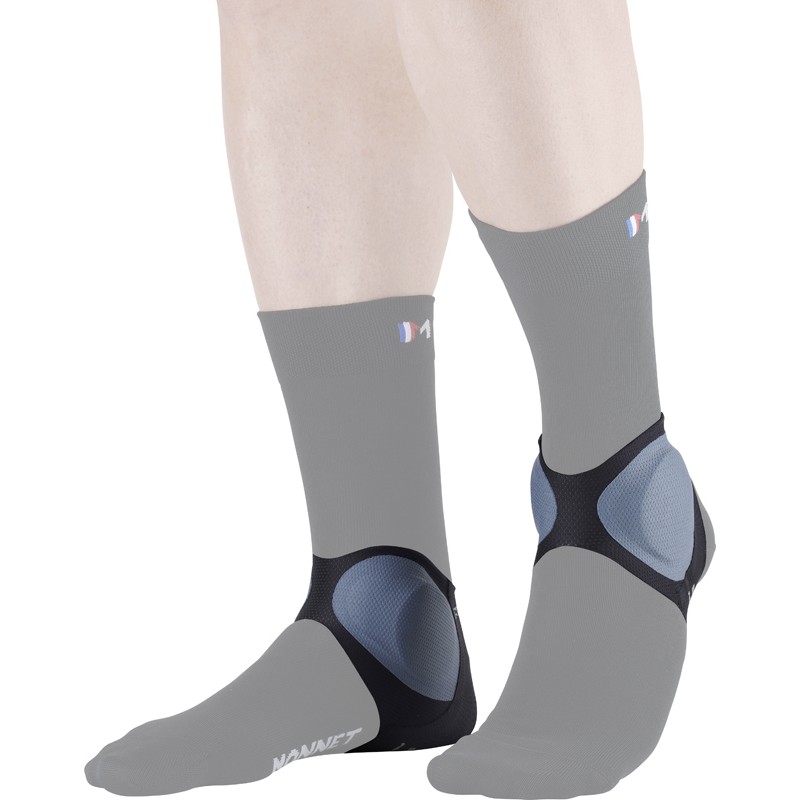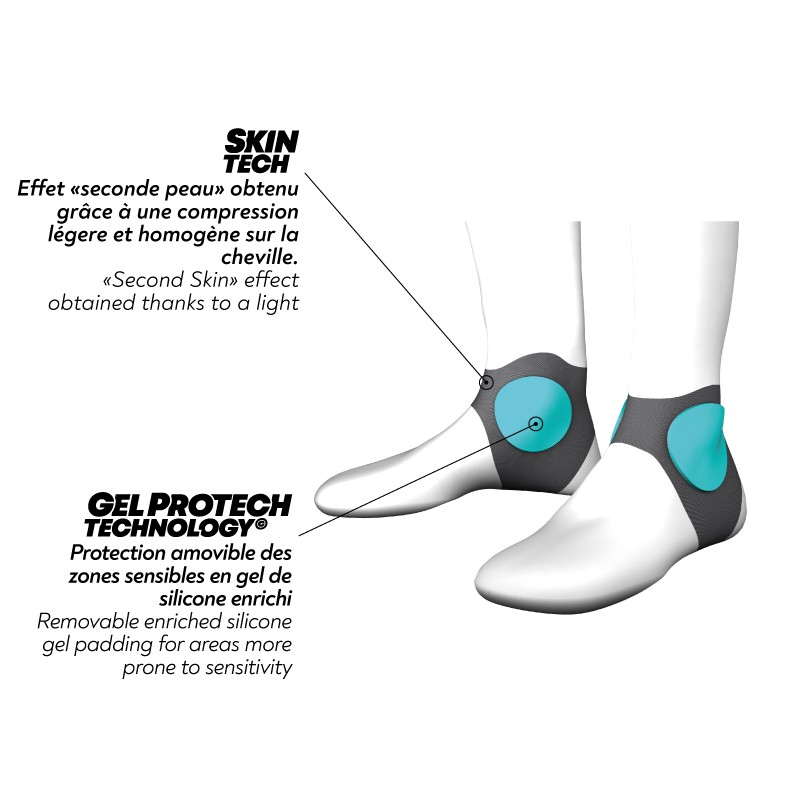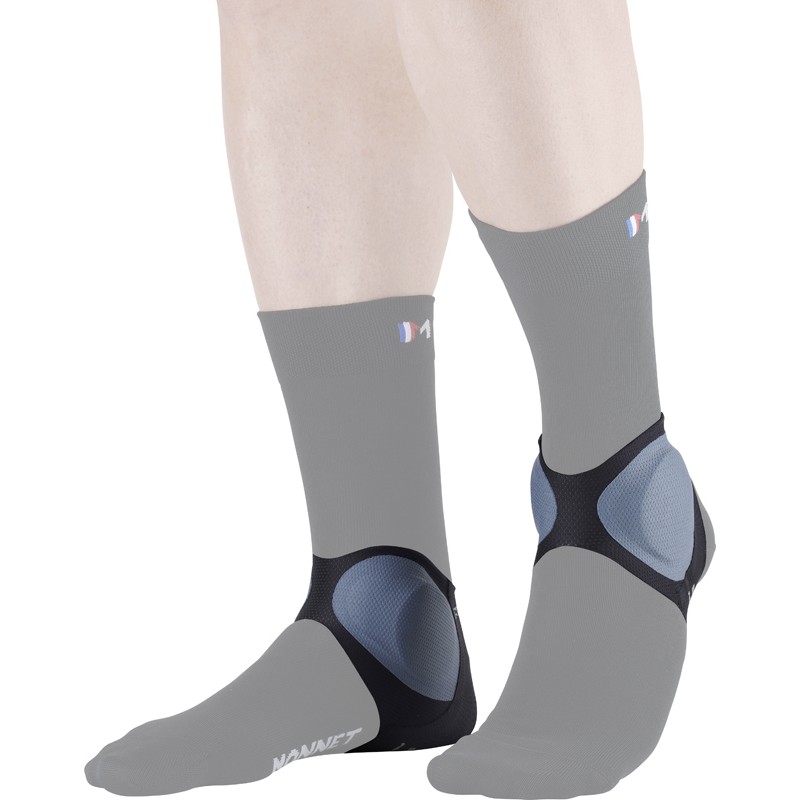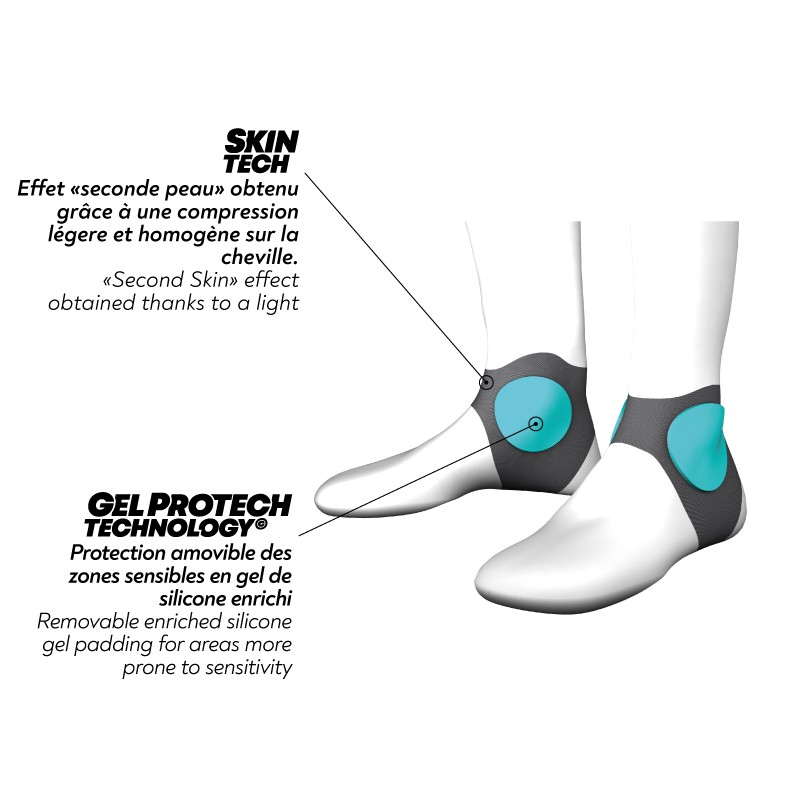  
GelProtech ANKLE
Malleoli can be particularly painful when practicing certain sports (hiking, skiing, ice skating, ice hockey, etc...): GelProtech Ankle provides a simple and effective solution to this widespread problem.
Description
The enriched silicone gel discs are positioned to protect the malleoli from the pressure that can be exerted on this area. It is recommended to remove the discs when washing.
These ankle supports can be worn next to the skin under a sock or over a sock.
ATTENTION: GelProtech ankle are sold alone, without socks.
The "GelProtech technology" is protected by a registered patent.
Characteristics
Technologies
Composition and maintenance
| | | |
| --- | --- | --- |
| 66% | Polyamide | |
| 34% | Elastane | |
Bleaching prohibited
Wash at 30°C
Do not put in the dryer
Dry cleaning prohibited
Do not iron
Billets relatif avec ce produit

Nouveau billet
Comme nous vous l'indiquions dans un article précédent, près de 90 % des skieurs ressentent des douleurs dans leurs chaussures de ski. Parmi les plus fréquentes, on...
See more

Nouveau billet
Bien que ce soit une blessure courante et bénigne, l'ampoule aux pieds est l'ennemi juré des skieurs. Quelles sont les solutions pour éviter ces lésions douloureuses...
See more
You might like this as well